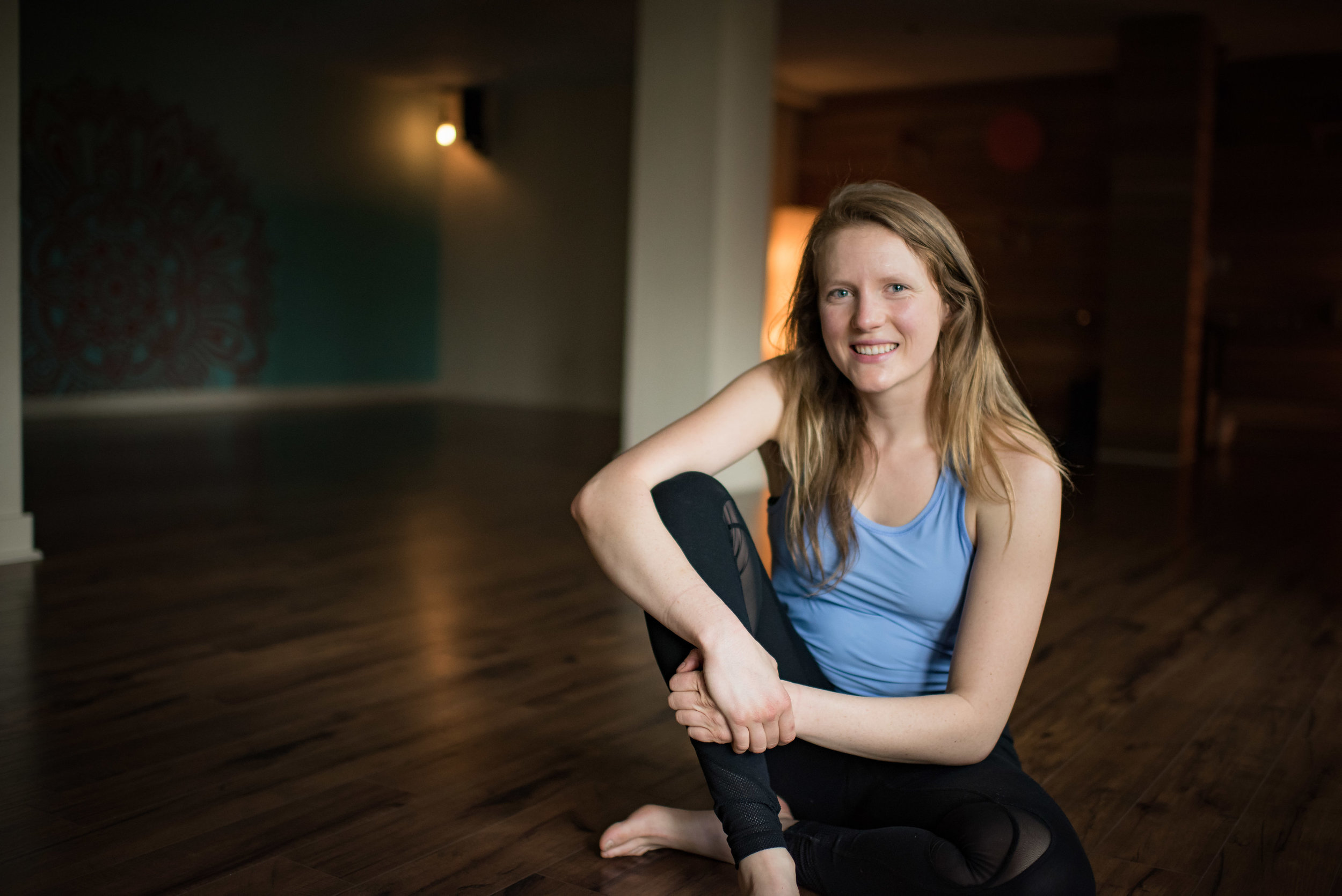 energizing vinyasa flow instructor
I teach because it constantly challenges and inspires me to be my most real and present self, and because I want to share the joy and growth I've experienced from the practice.
I teach for connection. I want my students to experience a deepening connection to themselves—their own body, thoughts, fears, and strength. And I believe yoga helps to shed the barriers that keep us from connecting with each other.
I fell in love with the physical practice of yoga, and then I noticed how much it was helping me in processing transition and learning about myself. I love SOL for the music, for the amazing community, the sunrises, and the growth I've experienced during my journey here.
When I'm not doing the yoga, I enjoy everything outside—hiking, running, biking, rafting, climbing, worshipping the mountains and rivers and trees of Washington. I also love reading/learning/volunteering for climate and social justice. My dog Suma, has my heart... and so do singalongs and dinners in bowls.