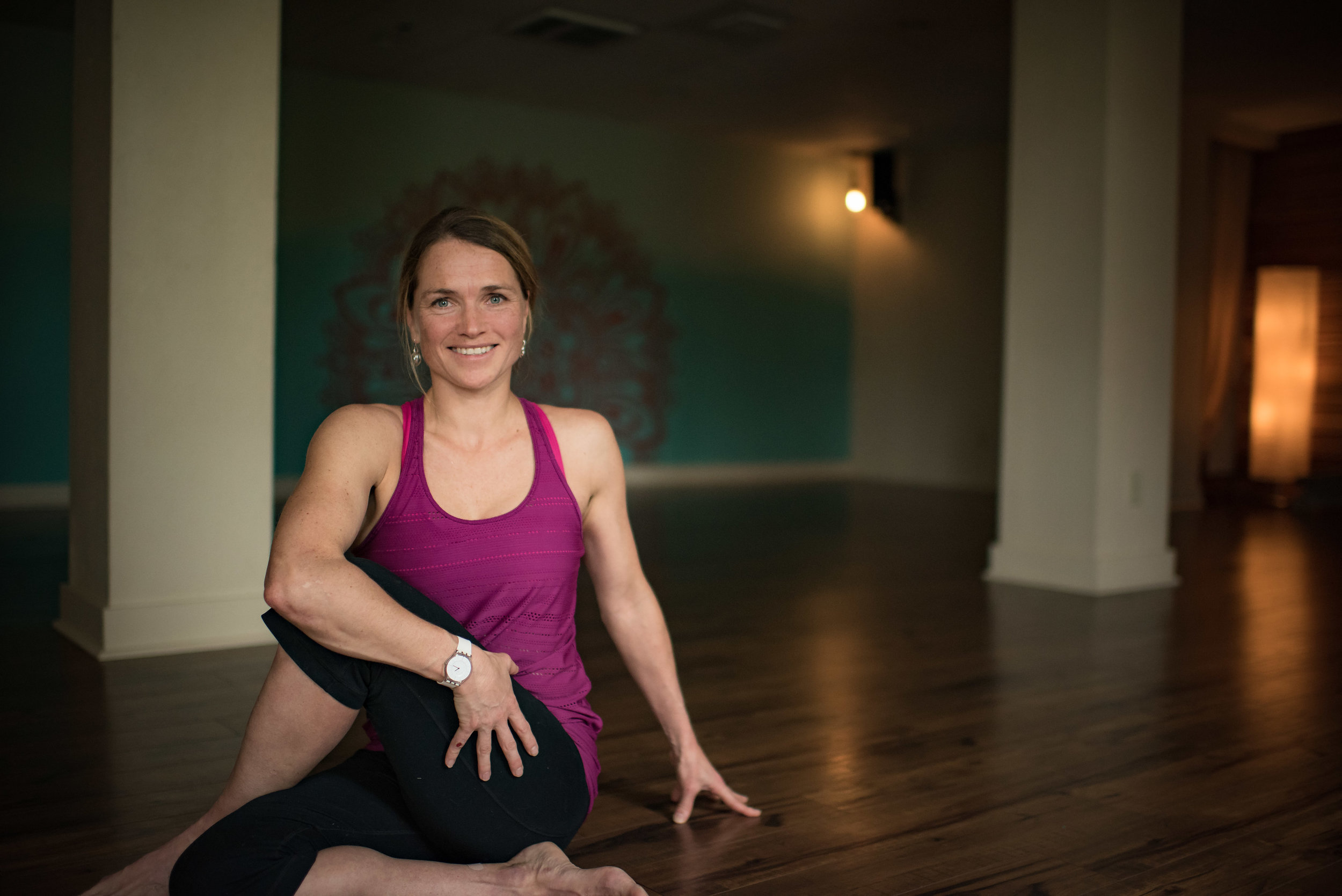 traditional hatha, restorative, and power vinyasa instructor
I specialize in Power Vinyasa, Restorative Yoga, and Traditional Hatha.
My Hatha classes help guide practitioners of all levels. I assist beginners in the principles of alignment to build the foundation for a safe and sound life-long yoga practice. I inspire my intermediate students through rigorous yet accessible power classes. What's more is my amazement by my advanced students whose mind-blowing arm balances, open hips, and back-bends help my dream about someday opening up my own hips and shoulders enough to participate with them!
My power vinyasa classes are direct, no frills, and to the point. These classes are energizing and powerful, and are uniquely designed to assist athletes in building core strength and endurance while preventing injury. Using props and modifications, I assist students in exploring new poses to reach new heights in their practice.
My restorative classes are just that: deeply restorative, using props to let gravity open the body and using oils and guided meditation to let the mind rest.
When I'm not teaching yoga, I enjoy the great outdoors in every season of the year. I especially enjoy horseback riding and riding a bike through dirt in the mountains!